Choosing the Best Class for My Child

Sound Beginnings Mini Musicians is for infants and toddlers age 0-2 with a parent. If you don't have any older children that would be in the Sound Beginnings class, you can learn many fun ways to interact with your infant/toddler at home at this fun adapted class! This class will teach you ways to incorporate music in your daily routines and help you bond with your young child. Is your baby too young for a music class?
Here's your answer!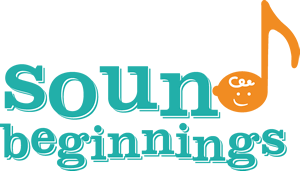 Sound Beginnings is a 30 minute once a week family-style class for a parent with children 4 and under. All children can attend together for a family rate. We study kindergarten skills (ABCs, colors, shapes, days of the week, etc) as well as music skills (solfege, major scales, pitch matching, steady beat, etc.). It's a delightful class and I highly recommend it before starting Let's Play Music. Registration is per semester and semesters can be taken in any order.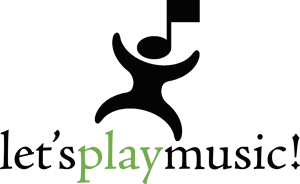 Let's Play Music
Let's Play Music is a fun music theory course for your child that focuses on total musicianship. Students begin at age 4-6 and graduate three years later. This three year program solves the problem that a child is most ready to learn music at an early age, but his fingers and letter skills are not yet ready. We take full advantage of the brain's ability to absorb musical concepts and teach skills in an age appropriate way. Solfege hand signs, folk songs, games, imagination and creativity are important components of each lesson.

---
My child is 4... Which class should I do?
If your child is 4 years old or will be before September 1st, he or she is old enough to begin the amazing Let's Play Music program, which makes learning piano fun! If your child is already 5 years old, then he or she is definitely ready. You may be wondering whether to enroll your 4-year-old in Sound Beginnings or Let's Play Music, since they both accept 4-year-olds.
Here are some things to keep in mind:
Whichever program you choose, all music exposure and participation in any way is beneficial and will help develop inner musicianship, so you can't go wrong.
Finger Dexterity: Can your child hold a pencil correctly, "3" on their fingers the right way, and write their name? If yes, their fingers are ready. In the 2nd Year of Let's Play Music, the children will begin playing the keyboard/piano in class and at home. With consistent practice, I've seen even the smallest students be able to develop quite amazingly at the piano.
Class length: Let's Play Music is 45 minutes and Sound Beginnings is 30 minutes.
Parent Attendance: In Let's Play Music a parent/caregiver attends every other week (during the 1st year). In Sound Beginnings a parent/caregiver attends every week.
Parent Involvement: In addition to attending class, participating with your child, and listening to the class soundtrack together, both programs have activities to do with your child at home to enhance learning. In Sound Beginnings these activities are optional. In Let's Play Music, at home activities and practicing are required for success. 1st Year students practice the tone bells at least once a week and complete a simple theory assignment. By the end of Let's Play Music, students will be practicing the piano 15-20 minutes per day. Don't worry, we work up to this very gradually! Younger students tend to need more committed parents and may need their parent to sit with them at practice sessions several times a week.
Tuition: 1st Year Let's Play Music tuition is $280 per semester ($70/month). Sound Beginnings is $45/month. Siblings may attend Sound Beginnings classes for only an additional $10 per month. In Let's Play Music, siblings must be the right age for the class and must pay full tuition. I can not offer family-rate pricing for Let's Play Music Classes.
Commitment: In LPM, it is anticipated your child will remain enrolled in the studio throughout the 3 years of Let's Play Music. Sound Beginnings is a commitment for one semester only.
Student Age: If your child turns 4 in June, July or August of this year, I would lean towards recommending Sound Beginnings for another year. There are actually some parents who prefer to start their children at age 5 in LPM because they will be able to play at a higher level more easily by the time they complete the program. However, maybe your goal is for your child to gain musicality and an excellent foundation before moving on to other instruments or to a favorite private piano teacher. Either way is great! The first year of LPM is designed for 4, 5 AND 6 year-olds!
Kindergarten Readiness: I like for my 2nd year Let's play Music Students to be in Kindergarten, 1st, or 2nd grade. So, if you are planning on waiting a year to enroll your child in school, I would also recommend you wait a year to enroll your child in Let's Play Music. Students need to be in 1st-3rd grade when they graduate the three year program.
You know your child best, so if you think he or she would have a hard time in a more mature class where parents attend only half of the time, then by all means, enroll in Sound Beginnings for another year. If your child is excited about playing the piano and learning at a higher level, then Let's Play Music may be the best choice.