Does my child need to repeat a year of Let's Play Music?
All children learn at different rates. Some concepts may take a little more exposure than others. Repeating a year does not mean either you or your child are failures. Many students repeat a year and end up doing amazing in 3rd Year, where they may otherwise be frustrated and not enjoy music.
If your child does end up needing to repeat, please know that the time your child spent in class has not been time wasted. All music exposure and participation in any way is beneficial and will help develop their total musicianship. Students repeating a class must pay for the entire year of tuition because they are taking a spot in class.
1st Year Students - indicators they should repeat
They can't sing and sign solfege at the same time.
They don't know the solfege signs.
They don't understand the concepts of a step, skip, or a leap.
They don't conceptualize that their handclaps should match the syllables of the bug names.
They have a hard time understanding any concept or skill when it's presented to them.
They have a hard time paying attention during the activities.
2nd Year Students - indicators they should repeat
They can't play the primary chords with the right and/or left hand.
They don't recognize any of the melodic patterns and can't sign them.
They can't play any of the songs alone or with the class.
They don't seem to understand the note relationships of skips, steps or leaps and don't play the sight-reading in class without habitually guessing.
They act out in class and don't want to be there.
If your child is showing three or more of these signs it's because:
They are simply too young and need more time to physically develop and mature, or
They haven't had adequate music exposure or adult participation during practice/listening time.
As a parent, you will need to determine if it's A or B. If you haven't practiced enough with your child, you could possibly work hard through the summer and get them ready to move on to the next level. (If this is the case, please don't be too hard on yourself... life happens to us all!) Or if you think it is simply their age and possibly time will help, I would recommend that they repeat. It's amazing what an extra year of maturing can do for some!
3rd Year Students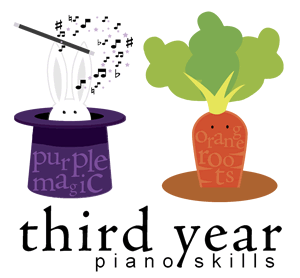 Repeating 3rd Year is uncommon. I would recommend to enroll in a Bridge class, rather than repeating 3rd Year. There are a couple teachers in the valley that teach this class, which is only meant for Let's Play Music graduates. The Bridge Program is available as a 2-year piano curriculum with weekly classes to fully transition Let's Play Music graduates into private piano lessons. Students attend 60-minute group classes of 3-4 students where they will build upon their musical foundation. This rich curriculum includes exciting repertoire, classical music study, rhythm exercises, scale and technique practice and fun in a small group setting.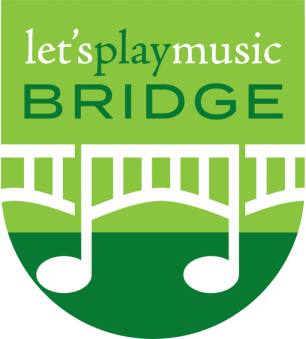 Even if you are unable to enroll in a Bridge class, you may still purchase the materials and work on it either independently or with your private piano teacher. They can be purchased directly from Let's Play Music here.