Musik & Me offers early music education through two wonderful programs: Sound Beginnings for babies/toddlers age 0-4 with a loving caregiver and Let's Play Music for children age 4-6. Sign up now for a FREE PREVIEW CLASS!
Sound Beginnings

provides a solid music and preschool foundation to prepare even the youngest students for a lifelong love of music and learning. Classes include singing, movement, instrument play, nursery rhymes, games, stories, preschool skills, and ear training activities! Develop intelligence and confidence in your child in a setting of music, play, and parental nurturing! Read more about Sound Beginnings here!

Let's Play Music

teaches piano skills, music theory, sight reading, rhythm reading, chords, intervals, improvisation, solfege, in-tune singing, and so much more...ALL THROUGH PLAY! Strategically taught in an age-appropriate way, this is gearing your child up to be a total musician! Learn more about Let's Play Music here!

Sound Beginnings Mini Musicians
is for babies & toddlers age 0-18 months! Come enjoy one-on-one time with your little one as you enjoy music, movement and instruments together in a fun and relaxing environment! Make new friends and learn ways to have even more musical fun at home! Find out more about Mini Musicians
here
!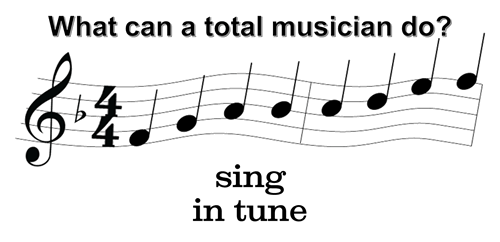 What is a total musician? Way beyond just playing the piano, our courses develop ear training, harmony, melody, and rhythm skills in such a way that children internalize these skills, and become talented! Our students can read music and know what the music sounds like in their head, so sight singing, harmonizing, composing and improvising become second nature. People will say the child is "talented," but we know it was from the right education at the right time.