Let's Play Music Extra Materials Cost
Complete Price/Cost List - Replacement or Extra Materials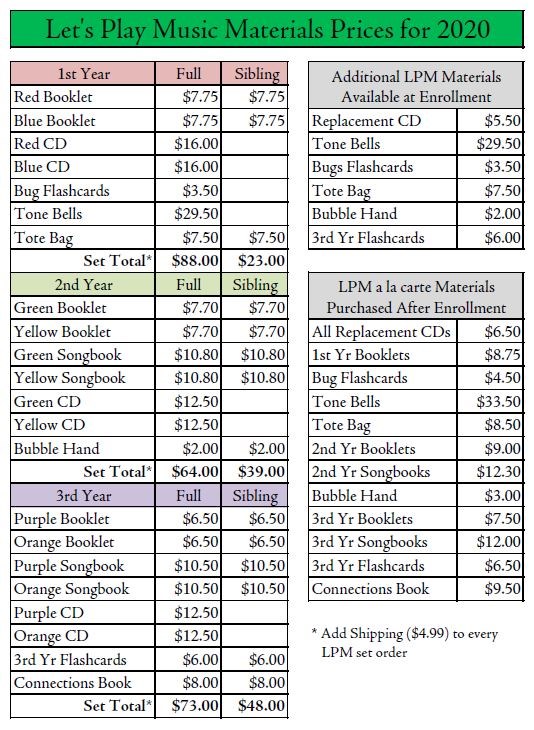 You may add extra items to a sibling set such as an extra tone bell set, bubble hand, bug flashcards, or albums during enrollment.

Parents who need to purchase replacement or extra materials after their initial enrollment can call the office directly at 480-840-1969 or email at office@letsplaymusicsite.com and request to purchase what they need. The shipping department will then send those materials directly to the teacher within 2–5 business days.

Teachers cannot purchase product for parents and then re-sell. It's a sales tax liability issue that could potentially leave teachers exposed to fees and fines. For teacher's protection, all products must be purchased directly from Let's Play Music.

The prices for these individual items are slightly higher since the items are shipped individually. Prices include shipping.